Health is your natural state.
Our goal at Eagle Chiropractic is to educate our patients about Chiropractic and other natural solutions to common health problems in an effort to motivate you to take a more active and responsible role in restoring and maintaining your own health.
We offer many chiropractic services such as:
I was in an accident had injuries to my back and neck my family doctor referred me to go Eagle Chiropractic Office so I made the appointment an right from the start the office staff was so friending and kind hearted they really cared about their patients I was seeing Dr. Byron and Dr. G an they both told me we will fix you. And make me new again an rest assure enough after a year of adjusting and traction table I went from back and neck all bent and out of lining to practically straight again I would definitely recommend them to everyone I know they really know what they are doing over there.
Thank you Leslie, Dr. Byron and Dr. G don't know if could have got though this without you all
Gina Lombardi
Caring, kind, excellent communication…
I am comfortable and no longer in pain for the first time in several months. Thank you! Highly recommend!
Nokota Preserve, Chester Springs, PA
Best chiropractic office ever! So focused on wellness in every aspect of their patient's life. Every doctor has something slightly different but still incredible to offer, and the staff is so welcoming and efficient! I never have trouble being seen at times that work for me, and they send little reminder texts so you never forget an appointment. They're just amazing.
Ali Dougherty
The staff is super accommodating and knowledgeable!! They are all wonderful people and will work with your schedule!! I feel 90-% better now that I have started my chiropractic journey !
The Unicorn life Of Sophia
Eagle Chiropractic is AMAZING!!! I have gone to other chiropractors but some of them felt a little too rough. I even told them I was weary. So my first adjustment they went extra easy, making sure I was comfortable and that the adjustments weren't painful (which they weren't). Reasonably priced too, even if you don't have insurance! The staff is extremely kind and understanding. They go well above and beyond to fit you into the schedule. I highly recommend this place. I have been going here to get help with my migraines, and they have been able to help me avoid quite a few so far! They have also helped with other aches/pains, that I never knew they would be able to help with!! I love the home like atmosphere.
Ashley Cartwright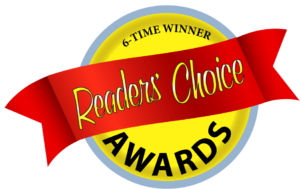 Visit one of our Chiropractic Offices today!
We specialize in back pain treatment, neck pain treatment & pain treatment